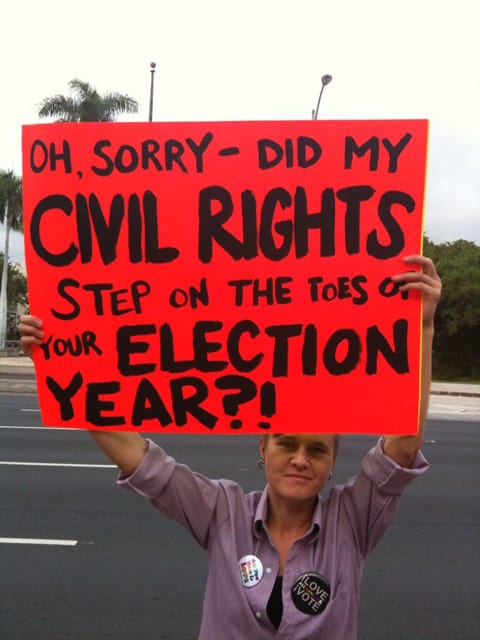 The Hawaii House of Representatives effectively killed the civil union bill yesterday amid election year fears: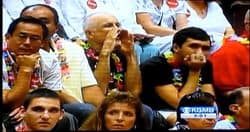 "The state House of Representatives decided to indefinitely postpone a decision on whether to grant gay and lesbian couples the same rights and benefits the state provides to married couples. The state Senate had approved a civil unions bill last week, but House leadership wavered on pushing the controversial issue. Last year, 33 of 51 House members voted in favor of civil unions. Civil union supporters in the crowded House gallery on Friday shouted, 'Shame on you!' while opponents cheered."
Said Equality Hawaii: "We're sorely disappointed that the Hawaii State House refused to take action on the civil unions bill. Today, the House put its own political interests before the interests of Hawaii's families and that's bad policy and bad politics. We pledge that this fight is not over and we will continue in our efforts to see true equality in our state."
KGMB reports that it would take a simple majority of House members to bring the measure back for a vote this session but there's little chance of that happening.
Watch their report, AFTER THE JUMP...