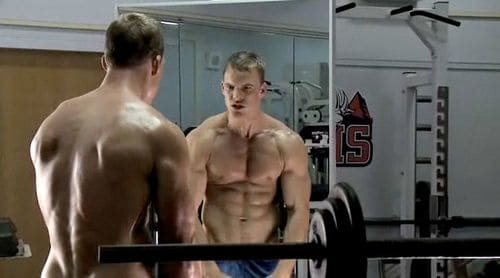 Now why would anybody think the new football comedy Blue Mountain State, which starts tonight on Spike and features Aquaman Alan Ritchson, is being marketed to gay men?
"The opening episode centers on rookie hazing and proves conclusively that yes, it is apparently all right to show men in skimpy jock straps on basic cable, from all angles. A nasty coach (the former football star Ed Marinaro, from 'Hill Street Blues'), an abusive team captain (Alan Ritchson) and the other usual suspects are all on hand."
One more shot plus the trailer, which features a plethora of "not gay" moments,
AFTER THE JUMP...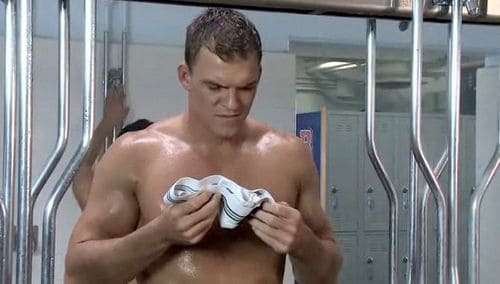 Seems like a Porky's for the '10s. (warning nsfw)