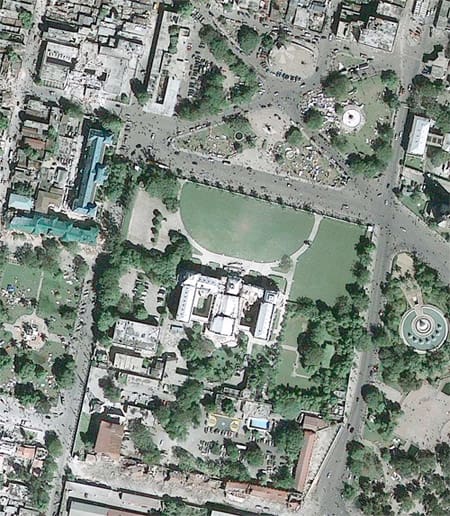 Google has released a Google Earth layer in partnership with GeoEye of the devastation caused by the recent earthquake. Check out the before and after shot below. Just total destruction in some places.
Thankfully, rescue teams have begun to arrive in the Haitian capital but it will likely be a long time before the extent of fatalities and damage can be determined. Hillary Clinton spoke of a "long-term effort" to rebuild the country.
Some new video of the quake as it happened, AFTER THE JUMP...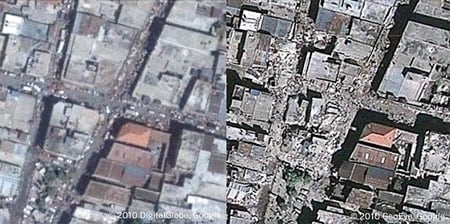 Ways to help in Haiti relief efforts. You can donate to singer Wyclef Jean's foundation Yéle: Either you
can use your cell phone to text "Yele" to 501501, which will
automatically donate $5 to the Yele Haiti Earthquake Fund (it will be
charged to your cell phone bill), or you can click here
to DONATE. Also, you can donate $10 to the American Red Cross
International Response Fund to be charged to your cell phone bill by
texting "HAITI" to "90999." Find more ways to help through the Center
for International Disaster Information at cidi.org/incident/haiti-10a/.You can also donate through the LGBT-run Rainbow Fund.