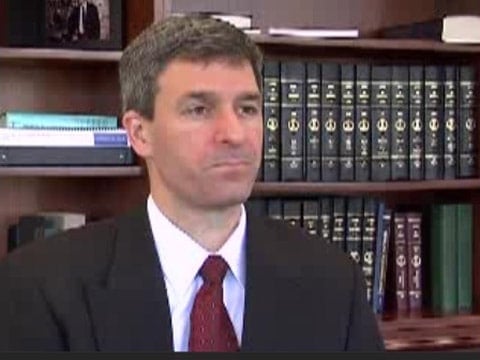 Virginia Attorney General Ken Cuccinelli, who has been under fire for advice he gave two weeks ago that public universities should rescind their bylaws protecting gays and lesbians from discrimination, was asked today if he believes the practice of homosexuality is a detriment to our culture.
Said Cuccinelli: "The acts are. You certainly want everybody in your society to be integrated in the society, so, that's a focus that I'd like to take, but there's a distinction. And it's one that the General Assembly seems to be wrestling with every year, and we'll leave that one to them for now."
Watch, AFTER THE JUMP...