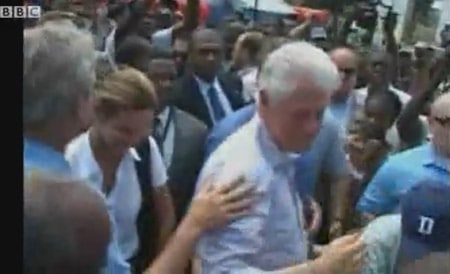 Former Presidents George W. Bush and Bill Clinton made a joint visit to Haiti this week to survey the earthquake devastation. While there they shook hands with plenty of survivors. Caught on tape was a moment in which Bush shook hands with someone and then wiped his hand off on Bill Clinton's shirt!
Mediaite writes: "The visuals just look bad – an American President shaking hands with a crowd of Haitians, then getting something he deems 'icky' and wiping it on the shirt of another American President."
Watch, AFTER THE JUMP...