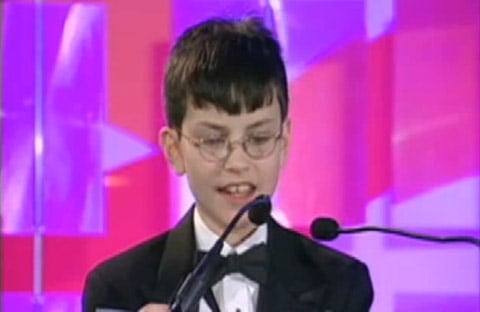 Will Phillips, the 10-year-old who made headlines earlier this year for refusing to say the Pledge of Allegiance in his school class until all U.S. citizens are treated equally, accepted the GLAAD award Saturday night for "Outstanding TV Journalism Segment" for this CNN piece (watch).
Phillips continued his articulate and fierce advocacy in delivering the best acceptance speech of the night.
Watch, AFTER THE JUMP...