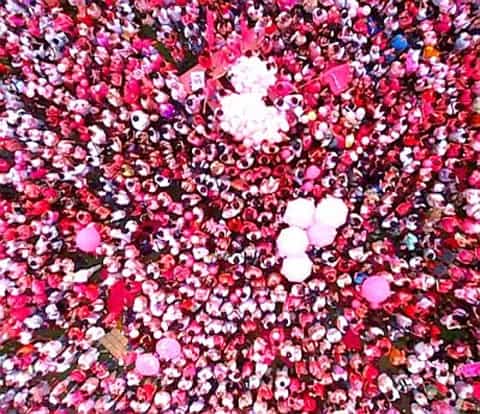 More than 4,000 people showed up at Singapore's Hong Lim Park on Saturday for the second annual Pink Dot celebration of "inclusiveness, diversity and the freedom to love."
Pink Dot
reports
: 
"The milestone event, held for the second time here, is organised by a group of local volunteers and aims to raise awareness and foster deeper understanding of the basic human need to love and be loved, regardless of one's sexual orientation. This year's theme is family, and the peaceful event was attended by both straight and gay Singaporeans and permanent residents, some who came with their family members. Pink Dot spokesperson Jack Yong said: 'We are immensely gratified and touched by the show of solidarity and support that Singaporeans have given us. Pink Dot 2010 has reached out and moved even more Singaporeans, straight and gay  It is extremely uplifting to know that Singaporean families are strong enough to look beyond the labels and social prejudices that Lesbian, Gay, Bisexual and Transgendered Singaporeans face to continue to love and support one another. Pink Dot 2010 is not a demonstration nor a protest, but a celebration of love and kinship.'"
Watch interviews with the participants and video from a balloon cam, AFTER THE JUMP...