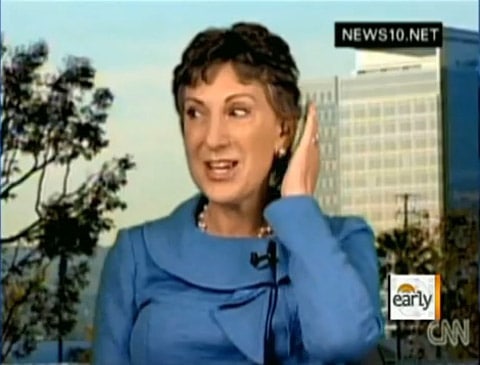 California GOP candidate for U.S. Senate Carly Fiorina was caught on an open mic being catty about Democratic opponent Barbara Boxer's hair.
Watch, AFTER THE JUMP...
Fiorina says she was "quoting a friend" of hers about Boxer's hair: "My hair's been talked about by a million people. It sort of goes with the territory."
Watch: