The Department of Health and Human Services' Advisory Committee on Blood Safety and Availability is holding hearings today and tomorrow concerning the FDA ban on gay blood donation: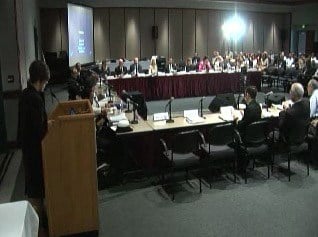 "A federal health panel is considering changes to a long-standing ban on blood donations by most gay men amid a growing body of evidence that the sharpest restrictions may no longer be necessary.
Some lawmakers are calling for a fresh look at the policy, and key gay advocacy groups and organizations representing hemophiliacs and other heavy users of blood products also have narrowed their differences over the need to adjust rules for donors."
The current policy bars any man who has had sex with a man since 1977 from giving blood.
A recent study from the Williams Institute concluded that lifting the ban would boost the nation's blood supply by 219,000 pints.
You can watch the hearing live here.