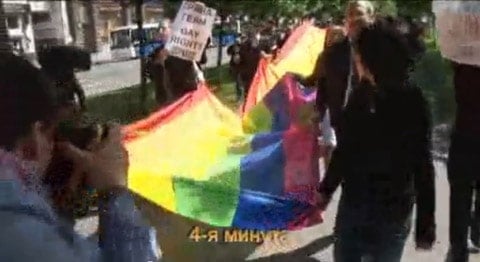 Over the weekend, Steve posted a couple short clips of one of the Gay Pride demonstrations that took place in Moscow on May 29 in defiance of city orders forbidding such activities. Here now, is a longer look into the preparation for one of those activities, as well as the follow-up gathering with activist Nikolay Alexeev, directed by Vladimir Ivanov. Ivanov is the film director of "Moskva. Pride '06" documentary which was selected for Berlin Film Festival in 2007. 
Also, check out a great set of photos from the event here.
 Watch, AFTER THE JUMP...