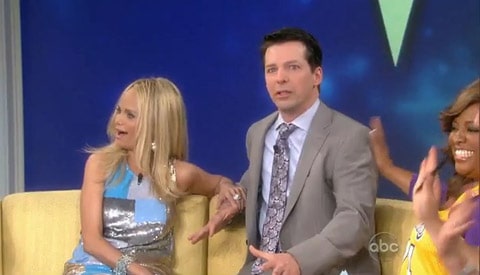 The ladies of The View ask Sean Hayes and Kristin Chenoweth about Ramin Setoodeh's homophobic Newsweek article asserting that gay actors can't convincingly play heterosexuals, which used Hayes' performance in Promises, Promises as its centerpiece. 
Says Hayes: "It's a five hour conversation of how asinine that statement is. It's the same kind of argument when people said Oprah was too white."
Watch, AFTER THE JUMP...