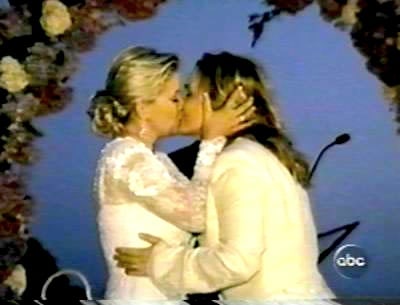 As previously noted, singer Melissa Etheridge filed official papers on Friday to dissolve her domestic partnership with Tammy Lynn Michaels due to "irreconcilable differences." Etheridge is asking for joint custody of their twins and hopes not to have to pay any financial support to Michaels.
Apparently, she did this without notifying Michaels, who took to her blog and cooked up this poem (via Dlisted), after the jump...
A shame to see their union coming to an end so acrimoniously. Hopefully, Michaels will rely on acting (she was Sue Sylvester before Sue Sylvester was, recall) and not poetry if Etheridge is not required to chip in on her living expenses. Michaels has used her poetry in the past to defend Pastor Rick Warren.