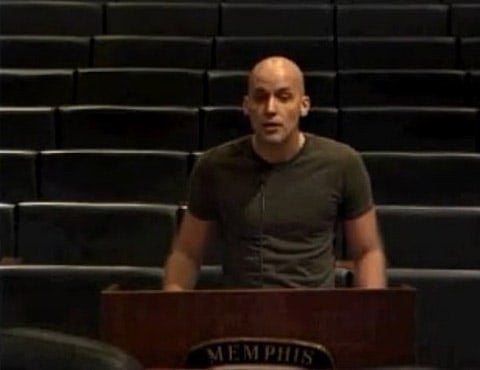 Earlier this week I posted that an LGBT anti-discrimination ordinance in Memphis was withdrawn because of lack of support from the council and the mayor.
At least one gay man came to speak to the council in support of it.
"The reason you don't have gay men and women here speaking to you — is cause they're terrified. Because of threats on their lives. On their jobs. You would not dare say, 'You know, hey, I'm gay'. It's not even about that. It's about putting the picture of the person I'm in love with, that I'd like to marry one day if people wake up, on my desk."
Watch his speech, AFTER THE JUMP...