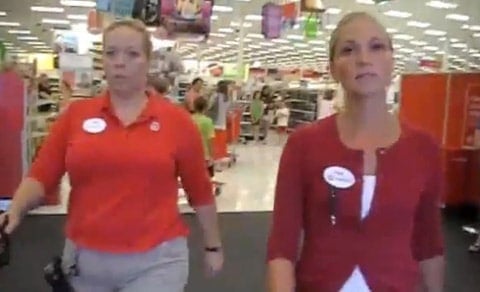 These Target managers aren't happy with the announcement activist group Queer Rising just made over the P.A. system to all its shoppers: 
"Good afternoon Target shoppers. When shopping at Target, know that your money is fueling hate and discrimination. Today's bigot special - two-ply toilet tissue. Cause when you're full of shit like Target is, you need something to wipe the shame with."
Watch, AFTER THE JUMP...