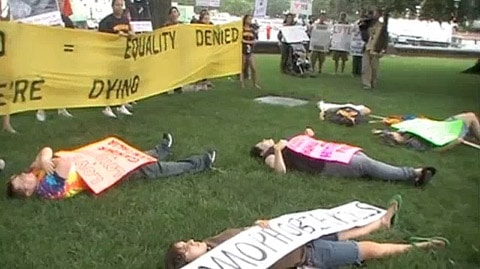 A group of LGBT activists, led by the NY-based group Queer Rising, held a "Homophobia Kills die-in" outside the U.S. Capitol on Sunday, meant to counter a rally held by the National Organization for Marriage (NOM) on the final day of its 23-city hate-a-palooza tour. 
The "die-in" highlighted the hateful rhetoric spewed by groups like NOM and how it contributes to nationwide violence against LGBT people.
Watch, AFTER THE JUMP...