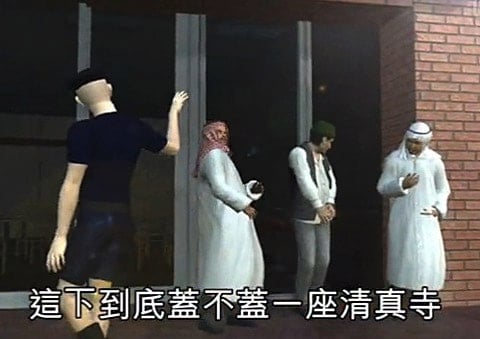 Taiwan's Next Media Animation has unleashed its latest news segment, this one summing up the anti-Muslim sentiment stirred up by the drummed-up controversy over the Park51 development.
Not only does it include Greg Gutfeld's proposal for a gay bar at Ground Zero, it takes you to the Oval Office where Obama is secretly practicing Islam, and paints a quick picture of the anti-Muslim hate crime taxi assault.
It's not quite sure where NYC is on the map, however.
Watch, AFTER THE JUMP...