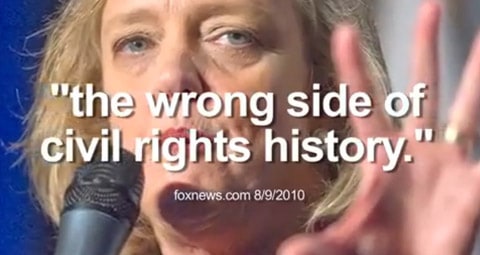 Equality California takes on GOP gubernatorial candidate Meg Whitman and attorney general candidate Steve Cooley in two new ads.
Writes journalist Rex Wockner in a tip to us: "Better late than never, EQCA learns to play the hardball TV-ad game. Nobody ever said this game is pretty, but if you want to stop losing, you need to play the game that actually exists, not the 'freedom-justice-equality-fairness-warm-fuzzies' game you wish existed. This is the first time, that I know of, that the gay side has decided to play hardball in TV ads about same-sex marriage. Interestingly, these ads were produced entirely in-house at EQCA: No consultants, no 'experts,' no fear."
Watch, AFTER THE JUMP...