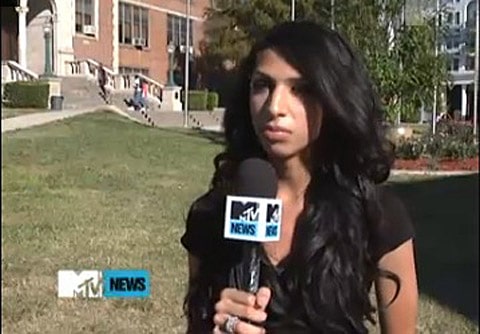 MTV News reports on (and interviews) Andy Moreno, a North Dallas High School student who was denied the chance to run for homecoming queen. The school's principal said that Moreno was "a gay male" and that her disqualification was because her run "wasn't based on tradition."
"North Dallas High School is home to many out LGBT students, who have found acceptance through the school's Gay Straight Alliance, which was started two years ago. When MTV News reached out for the comment, the school district released this statement: 'It again should be noted that Dallas ISD is proud to have one of the most progressive anti-discrimination policies among school districts in the state.' However, 'The district's administration continues to support the principal with this decision.'"
Watch, AFTER THE JUMP...