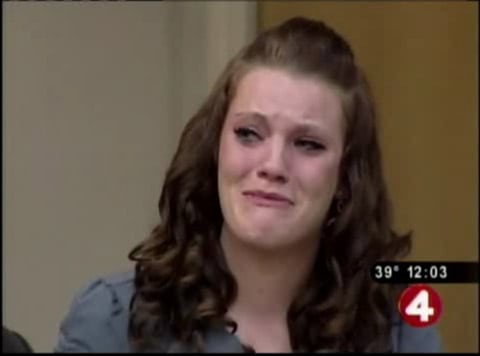 You may recall the eye-slashing attack on Lindsay Harmon, by 21-year-old Suzanne Grover outside a nightclub in Buffalo, New York last New Year's Eve. Harmon has suffered some permanent vision loss due to the assault.
Harmon believed she was attacked because of her sexual orientation, but a Grand Jury rejected hate crime charges in the case, and the judge did not get the full trial he felt the case merited.
Watch Grover apologize, and the judge scold her, AFTER THE JUMP...