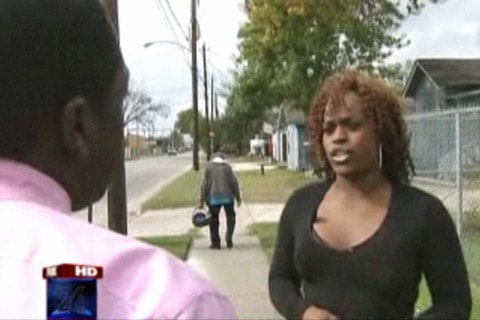 A transgender woman says she was "humiliated" and arrested after using a public restroom in Houston, MyFOX reports:
"[Tyjanae] Moore was arrested Nov. 17 at the Houston Public Library in downtown.... 'When I came out, the female told me I wasn't supposed to be and I asked if there was any particular reason why not. She said I'm a transgendered female and I was really shocked that they even stopped me for this,' says Moore. Even though she is seen as a protected class by the City of Houston, Moore entered a guilty plea. Earlier in 2010, Mayor Annise Parker, who is openly gay, issued an executive order that allows transgendered persons to use the city restroom of their choice. Moore tells FOX 26 News she tried to use the men's restroom in the past. 'I went to the males' restroom and the man followed me into the restroom, so I figured that was not good. It wasn't safe and I started going to female restrooms and that's where I'm comfortable with,' says Moore.
Watch their report, AFTER THE JUMP...