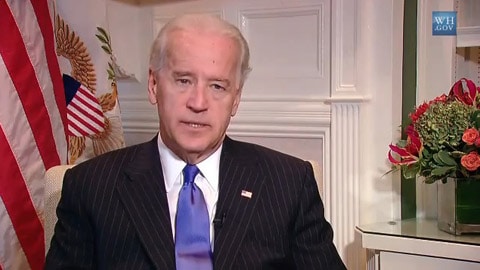 Vice President Joe Biden is the latest White House official to lend his support to bullied gay teens, in a four-minute video for the "It Gets Better" project.
Says Biden in a new video: "The life that lies ahead is so much greater than the difficulties that lie behind you. It will get better."
Watch, AFTER THE JUMP...