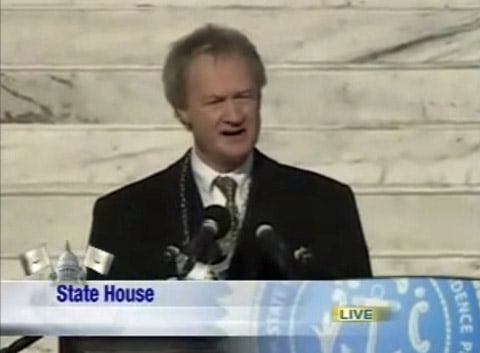 Rhode Island Governor Lincoln Chafee was sworn in yesterday and received cheers and applause as he called on lawmakers to approve a marriage equality bill in his inaugural address:
"I urge the General Assembly to quickly consider and adopt this legislation. When marriage equality is the law in Rhode Island, we honor our forefathers who risked their lives and fortune in the pursuit of human equality. Rhode Island today must be as welcoming to all as [the state's founder] Roger Williams intended it to be. Mark my words, these two actions will do more for economic growth in our state than any economic development loan."
Watch, AFTER THE JUMP...