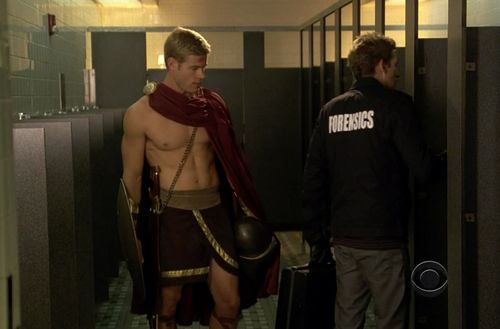 Back in November, 90210's Trevor Donovan tweeted a hot photo of himself in a gladiator outfit on the set of CSI.
I don't watch CSI, so I'm not sure what the full episode was about (maybe someone can fill us in) but the main take-away I got from the clip on YouTube is that you should avoid wearing your Spartan outfit to the men's room.
Watch, AFTER THE JUMP...
(images via superherofan)