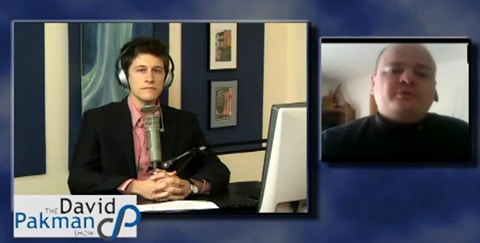 David Pakman interviews sexist wingnut former Navy Chaplain Gordon Klingenschmitt about 'DADT'. Klingenschmitt claims that gay men actually have women inside of them and need exorcisms to rid them of their demonic homosexual impulses.
"It's the only spiritual solution to a spiritual disease."
Really a must-watch piece of nuttiness, AFTER THE JUMP...