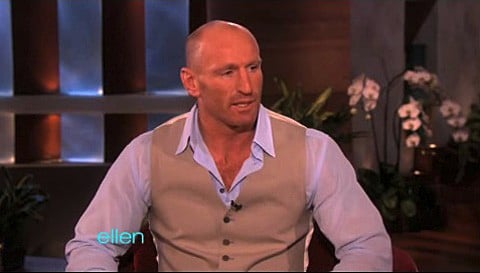 Today, Ellen DeGeneres sits down with Welsh rugby legend Gareth Thomas, who discusses how he told his wife he's gay, and then his family and teammates. Thomas also offers coming out advice to athletes.
Says Ellen: "I give you so much credit because to be in such a macho sport and to decide that it's more important to live your life, your truth no matter what, is a big deal."
Watch the clip, AFTER THE JUMP...
(clip via snicks at afterelton)