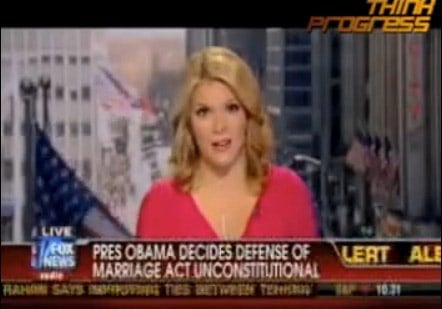 FOX News phones up NOM's Maggie Gallagher to ask her what she thinks of the Attorney General's announcement that Obama has asked it to stop defending DOMA in court.
Gallagher says it's an end run around the Constitution and says Obama has "unilaterally declared that gay is like Black."
Watch, AFTER THE JUMP...