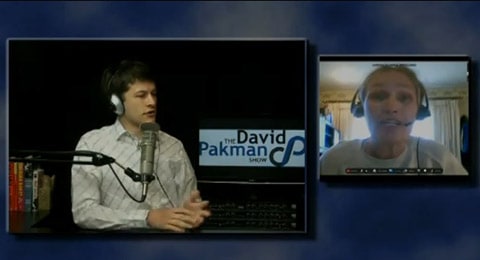 David Pakman interviews the Westboro Baptist Church's Shirley Phelps-Roper about the threats from hacker group Anonymous, which Anonymous said over the weekend were made up by the WBC.
Pam Spaulding notes that the conversation turned to claims made by her estranged brother Nate that the children of the Fred Phelps were abused, SPR lashes out:
"Phelps-Roper indicated that hitting children is part of 'teaching children exactly like their creator told them to do it,' causing Pakman to ask later in the interview whether police involvement was appropriate."
Watch, AFTER THE JUMP...