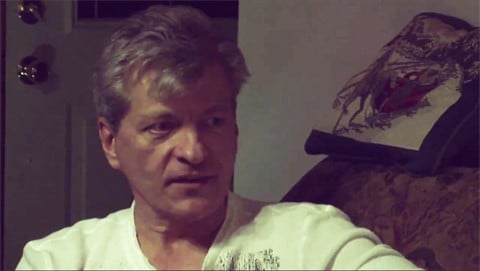 Nathan Manske and Marquise Lee just finished a 4 month, 50 state tour of the United States collecting stories for their I'm From Driftwood site. We'll be sharing some of the stories they collected along with some of the insight into what they saw. They're still encouraging people to submit their written stories via IFD.
Earl has lived within 10 miles of Orange, Virginia, his entire life. His family has been there for generations and he built his house by himself. He's been surrounded by tradition and the same religous beliefs forever which makes it all the more impressive that he broke out of the mold and developed his own belief system all while keeping his religous faith. A lot of people we met on the Tour struggled with balancing their faith and sexuality and Earl seemed to have mastered it with dignity and respect.
Watch, AFTER THE JUMP...
Recently in this series...
From Cancer Diagnosis to Fairytale Wedding [tr]
Yale Student Jake Conway on His 'Ultimate Sense of Pride' [tr]
Rep. David Cicilline Discusses Running as an Out Politician [tr]
Burning Man, The Love Story [tr]
'Heterosexual Transgender Lesbian' Talks Transition [tr]