NYC's Roseland Ballroom burns.

Republican senator cast key vote for Colorado civil union bill.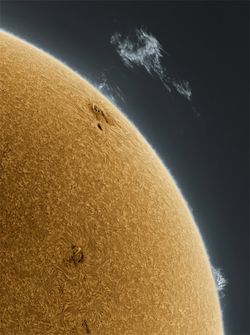 Mind-boggling shot of the Sun.

White House party crasher Salahi kicked off Celebrity Rehab for having no addiction.

Archdiocese of Philadelphia suspends 21 priests over accusations of sexual misconduct with minors.

SF Dyke March out of money: "Putting on the march and its accompanying rally could require up to $30,000 this year, Dyke March Committee members said. A decrease in grant funding and an increase in costs means that if a third of that amount isn't raised by the beginning of April, the event could be scaled back."

It's the economy, stupid: Obama sees opening in GOP social split.

Boys in the Band documentary premieres in Manhattan: "If you think how a movie like 'Animal House' changed comedy or 'Bonnie and Clyde' changed the way we looked at violence or 'Coming Home' changed how we looked at Vietnam, 'The Boys in the Band' changed how we looked at homosexuals."

Chelsea Handler: "I'm not a full-time homosexual, but I do party like one."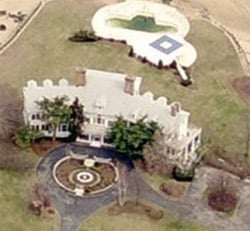 Crumbling Long Island mansion that served as inspiration for The Great Gatsby is to be leveled.

The military has found a new way to humiliate Wikileaks soldier Bradley Manning: "Owing to the caprices of Quantico Chief Warrant Officer Denise Barnes, Manning is now being made to sleep naked and, in the morning, to stand naked for morning roll call. This, according to Marine Corps spokesperson Brian Villiard, is for Manning's own protection."

Wingnut Matt Barber: Dan Savage is the gay Fred Phelps.

Mickey Rourke working on Welsh accent for Gareth Thomas biopic: "I've really started to try to listen to the London accent and the Welsh one. But everybody that moves to London from Wales tries to hide their Welsh accent with a posh London accent, so I'm getting no help in London."

Christian Louboutin working on shoe inspired by Gareth Thomas….

Chad White gets pumped for Details.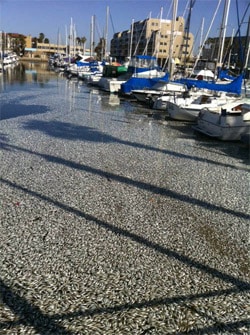 In Redondo Beach they're packed in like sardines — literally.

Alex O'Loughlin strips down for GQ Australia.

Author Jodi Picoult's son comes out to her during writing of novel about gay rights: "I knew Kyle was gay. I knew when he was 3 that he was gay. But I felt great that he felt comfortable enough with us to come to that conclusion while still in high school and to share it with us."

Sarah McLachlan: Lilith Fair is over.

Kelly Osbourne wants a baby with her gay BFF: "I'm fed up with straight men – I'd love a baby with my gay best friend Nate. We'd be the perfect parents and my mum would love it!"

St. Maarten pastors wants dress codes and code of conduct for visitors arriving on gay cruises: "Pastor Wycliffe Smith, who headed the delegation, said the group was guided by the word of God and had not been politically motivated or manipulated by anyone to champion these issues. He said the churches were following the rule of God by loving the sinner, but hating the sin. 'We are not saying it is right to do it hidden or in the closet,' he said. Smith said homosexuals were coming to the island every day via the airport and the harbour and there also were many who live here. His contention is that these people should not impose their way of life and should curb public displays of affection. 'As a Christian nation, we love you [homosexuals], but we don't love your lifestyle,' he said.