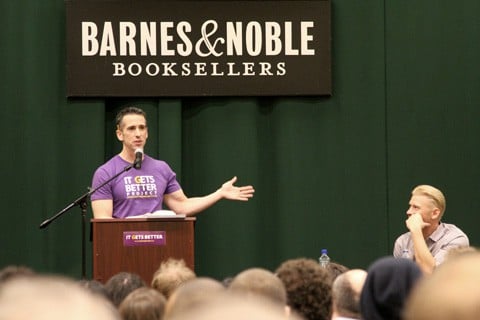 Towleroad reader AJ Staube sent us the above photo of Dan Savage and his husband Terry Miller at the It Gets Better book launch last night at Barnes & Noble in NYC, six months after the project's launch online. Congrats to Dan and Terry for making it such a success.
You can pick up the book online here. All proceeds from the book will be donated to LGBT youth charities.
Watch a clip of Savage on The Gayle King Show talking about the project, bullying, and the support from President Obama AFTER THE JUMP...
Here's a video clip containing some footage of the Barnes & Noble event: