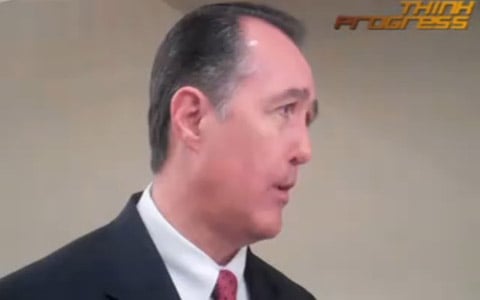 Congresman Trent Franks (R-AZ) thinks it would be a good idea to try and impeach President Obama if he doesn't reverse course on DOMA.
Franks told Think Progress' Scott Keyes that he would "absolutely" support impeaching Obama and AG Eric Holder over the issue and would support defunding the Department of Justice "in a moment."
Watch, AFTER THE JUMP...