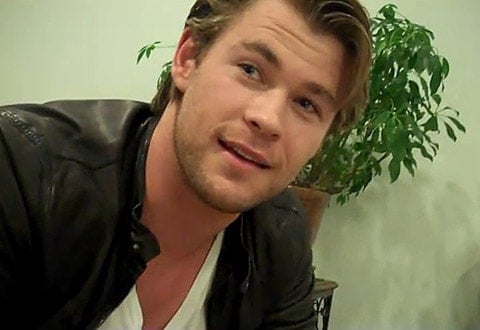 Actor Chris Hemsworth talked to the L.A. Times this week about overdoing his training for his upcoming role in Kenneth Branagh's Thor film:
"I got the part and immediately started looking at the comic books, and the guy is 500 pounds or something and looks like Schwarzenegger. And I thought, 'OK, I'm not gonna get to that.' But I have to get bigger...I came back before we started the movie and had a final camera test and I put the costume on and within a couple of minutes my hands started going numb...it doesn't fit."
Watch, AFTER THE JUMP...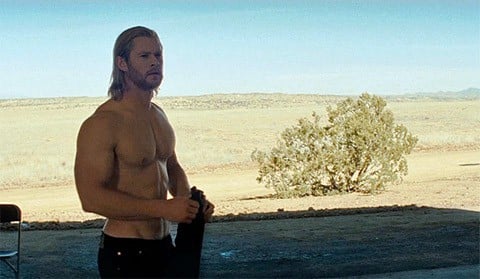 (via a socialite's life)