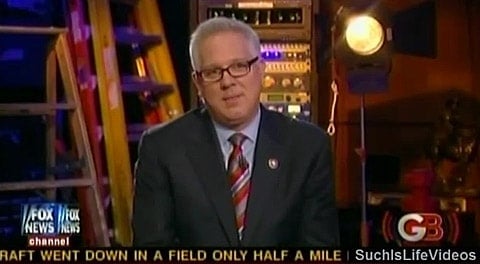 In a speech that sounds half Dr. Evil, and half like a break-up with a girlfriend, Glenn Beck addresses his "transition" out of a regular FOX News program with his teabagger followers.
"I took the job two years ago because I thought I had something important to share. I really thought that if I could prove my case that something wicked this way was coming, something in America was wrong, America would listen. And, they have. I'm surprised at both the number that have and haven't even with all of the facts....When I took this job I didn't take it because it was going to be a career for me. Paul Revere did not get up on the horse and say 'Hwaa I'm gonna do this for the rest of my life!' He didn't do it. He got off the horse at some point and fought in the revolution..."
Watch Beck's speech (and Lawrence O'Donnell's rewrite), AFTER THE JUMP...
Lawrence O'Donnell's response: