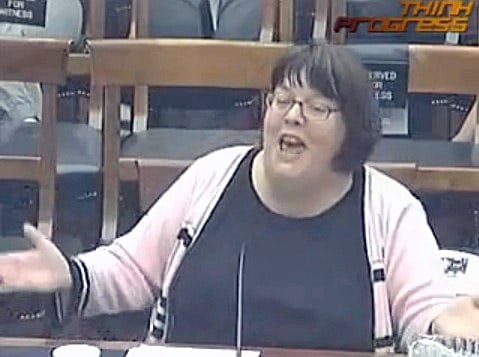 Last week I said I would try to get some clips up of the offensive "Defending Marriage" hearing that was held before the House Judiciary Committee. With thanks to the Wonk Room, here they are.
Trent Franks (R-AZ) led the hearing, at which NOM's MAggie Gallagher and conservative attorney Ed Whelan spewed their anti-gay, and often plain wrong, statistics about marriage. Thankfully, Reps. John Conyers, and Jerrold Nadler were there to ad some sanity to the debate.
Watch, AFTER THE JUMP...
Previously...
Watch: GetEQUAL Confronts Maggie Gallagher Before 'Defending Marriage' Hearing [tr]