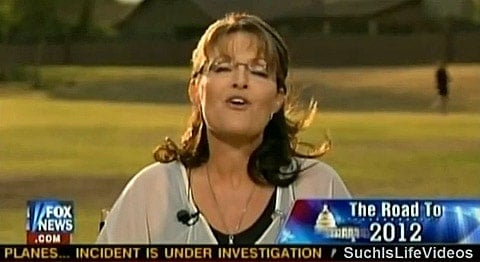 Sarah Palin says media is treating Donald Trump unfairly:
"They are hammering him about the one issue that he has brought up and not been shy about and that's the birth certificate. He's merely answering reporter's questions about his view on the birth certificate and then reporters turn that around and saying that's all he's got! He's only running on a birth certificate issue when that's not the case...Donald Trump is running on the issue, bottom line, that Obama is so far over his head."
Watch, AFTER THE JUMP...