Yesterday I posted about 66 teen boys who, because of "effeminate mannerisms", were sent to an "ex-gay" camp in Malaysia.
Malaysia's Women's Minister has spoken out about the camp, saying it's unlawful and should be abolished, the BBC reports: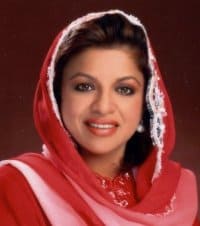 An education official said the camp was meant to guide the boys back "to a proper path in life".
But the women's minister, Shahrizat Abdul Jalil, said singling out these children based on perceived feminine mannerisms was traumatising and harmful to their mental health. The camp violates the Child Act, which protects children without prejudice, she said.
***
Activists say it is appalling that educators are persecuting children for expressing their personalities and identities. The Joint Action Group for Gender Equality said "corrective boot camps" violate the rights of people who are perceived as different.
"It should be strongly opposed and challenged as it promotes homophobia and prejudice," the group said in a statement.
Previously…
Malaysian Authorities Send 66 Teen Boys to Gay 'Cure' Camp [tr]