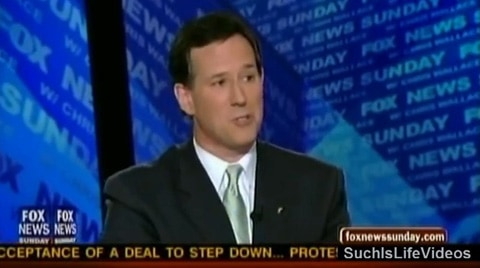 On FOX News Sunday, Rick "frothy mix" Santorum was asked if gays should have any rights or any access to benefits as partners.
Answered Santorum:
"They have the right to be able to -- employment. I don't know what you mean by rights. What I'm talking about are privileges. Privileges of marriage, privileges of government benefits is a different thing than basic rights to live their lives as they well should and can as free Americans."
Watch, AFTER THE JUMP...