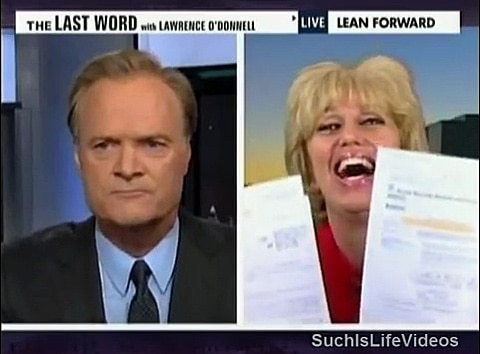 Lawrence O'Donnell invited nutty birther Orly Taitz on his show expecting an apology.
"She's crazy. I invited a crazy person on the show to see if a crazy person faced with the thing that the crazy person was trying to get for the two and a half years could say something responsive, something human to the document that was released today."
Nope. 
Watch, AFTER THE JUMP...