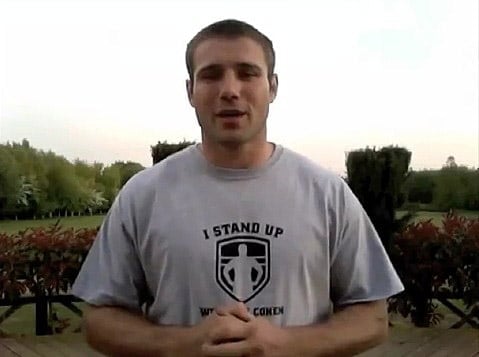 According to a tweet from straight ally and rugby star Ben Cohen, he's on his way to the United States today to prepare for his "Acceptance Tour" to support LGBT youth and develop an anti-bullying foundation.

According to Cohen's site, he is working with gay and gay-friendly rugby teams in 6 cities in UK and USA to make this happen, and the tour features 'Beer with Ben' evenings, black tie events, coaching sessions, and school visits. The aim of all of these events is to raise awareness of the issues concerned and to also raise funds for the Foundation. Cohen's first tour, which has already kicked off in the UK, will visit New York, Washington D.C., Atlanta, and Seattle. Check HERE for dates.
Watch his special tour invitation in conjunction with Cyndi Lauper's "Give a Damn" campaign,
AFTER THE JUMP...