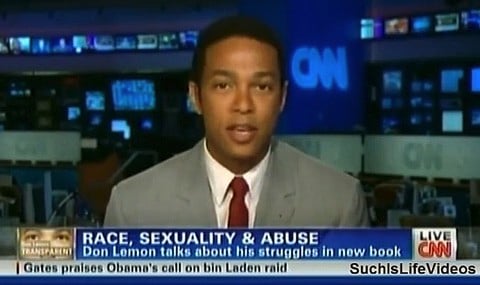 In his first TV interview since coming out in the New York Times, CNN's Don Lemon appeared on CNN this afternoon to talk about race issues, sexuality, and sexual abuse he suffered as a child.
Says Lemon of the abuse: "Let me just say this. Some people will try to equate being gay with being abused. And the two couldn't be further apart because most abusers are heterosexual and they choose children from the opposite sex. So those two are not connected. They just happened to be the road that I traveled."
Watch, AFTER THE JUMP...