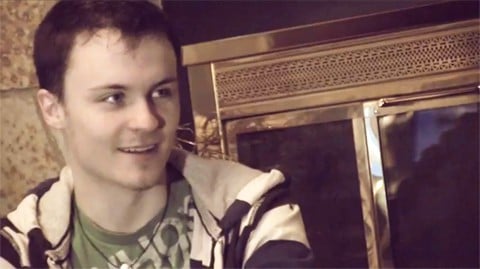 Nathan Manske and Marquise Lee embarked on a 4 month, 50 state tour of the United States collecting stories for their I'm From Driftwood site. We'll be sharing some of the stories they collected along with some of the insight into what they saw. They're still encouraging people to submit their written stories via IFD.

In the opening shot of this video you'll see some mountains in the background as well as a frozen lake. That's the lake Sarah Palin's house overlooks, and the house is about 50 yards to our right. Like I mentioned in our last Wasilla story, I was hoping to find a balance to the conservative views people now had towards Wasilla and Alaska in general. Lewis talks about being confronted by religious youth praying for his soul at school, but the fact he can go home to a supportive family provides hope to LGBT youth that no matter where you are, there is support somewhere, someway, in your community. Bent Alaska is a great blog, resource and support group if you're LGBT in Alaska.
Watch, AFTER THE JUMP...