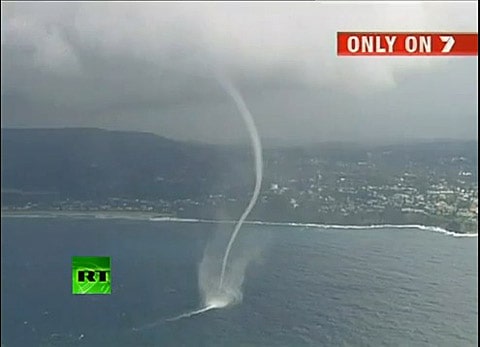 Several waterspouts were filmed by helicopter near Terrigal, a suburb north of Sydney, Australia:
"Channel 7 claimed the spouts reached heights of up to 600 metres (nearly two thousand feet), but dissipated as they neared land. The natural wonders came as strong winds and heavy rain also lashed other parts of the state, causing flash flooding and traffic chaos in Sydney."
Watch, AFTER THE JUMP...