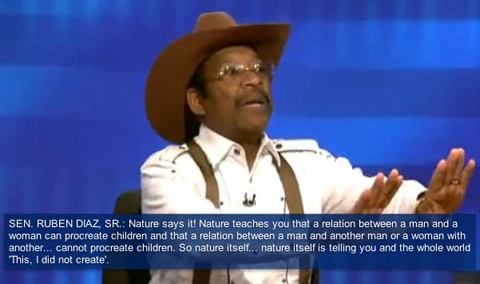 Anti-gay New York Senator Ruben Diaz Sr. appeared on NY1 Noticias' show Pura Politica to discuss his opposition to same-sex marriage. In the segment, Diaz denies he has an "obsessive aversion" toward homosexuals and defends his remarks comparing homosexuality to sex with animals.
Andrés Duque of Blabbeando helpfully translated the segment and provides a subtitled YouTube clip.
Watch and be disgusted, AFTER THE JUMP...