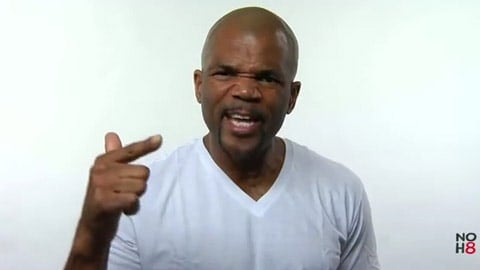 Darryl 'D.M.C' McDaniels (of Run DMC) calls on rappers and fellow hip hop artists to speak out against homophobia in a new clip.
Jeff Parshley of the NOH8 Campaign, writes:
DMC was in town working with fellow NOH8 Supporter Pauley Perrette, who put him in touch with us to see if we could work out a time to meet up.
DMC stopped by our studio the very next day to film a special message to encourage fellow members of the hip hop community to step forward in support of equal rights in order to eradicate the homophobia from hip hop culture.
Watch, AFTER THE JUMP...