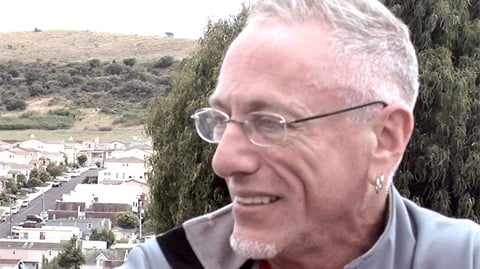 SPECIAL FEATURE

 The ImFromDriftwood.com crew is in California for the 10th annual AIDS/LifeCycle, a bike ride from San Francisco to Los Angeles raising money for HIV/AIDS. IFD founder Nathan Manske and guest videographer and editor Jesse James Rice will be sending us exclusive daily Video Stories from some of the 2350 riders who are embarking on the 7-day, 545 mile trek. You can also follow their daily adventures on their Facebook and Twitter pages.

We filmed Bob's story on what is known as "Day Zero" of the ride, which is the registration and orientation for the over 3000 riders, volunteers and staff. For logistical reasons we're only going to be able to capture about 10-12 Video Stories throughout the week, and I was worried about finding the right ones to represent the entire experience. But after meeting a few people like Bob early on I realized finding great and meaningful stories won't be a challenge at all.
Watch, AFTER THE JUMP...