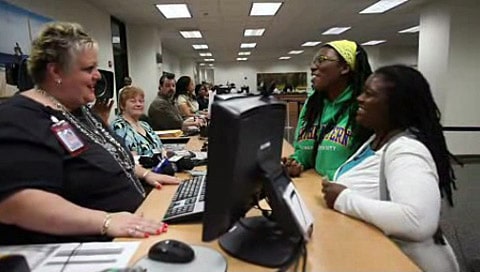 Earlier I posted a photo of the first couple in line for a civil union in Cook County, Illinois at the Daley Center in Chicago. Now, here's video of that couple, Lakeesha Harris and Janean Watkins, having their application processed, as well as lots of couples filing out and being congratulated.
Also, another clip of Roseann Szalkowski and Barb McMillan, who have asked for a marriage license from DuPage County for the past seven years.
It's a step, and a sweet one. Now give us the true equality we deserve!
Watch, AFTER THE JUMP...