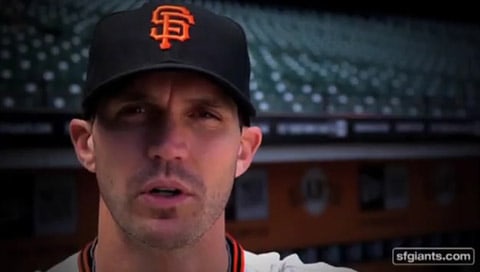 The San Francisco Giants today released their "It Gets Better" video, becoming the first professional sports organization to show their support for the campaign and take a stand against bullying.
Watch the clip, AFTER THE JUMP…
The Giants' participation followed an online petition initiated by gay activist Sean Chapin which gathered more than 6,000 signatures. Watch Chapin's proposal to the Giants here.