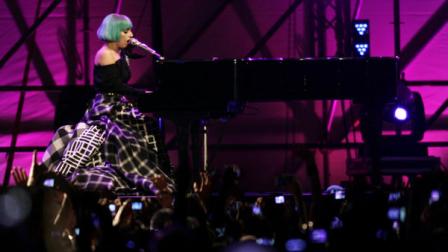 Lady Gaga performed on stage at Circus Maximus in Rome during EuroPride today. She also took the time between songs to call for equality.
"I stand here as a woman of the world and I ask governments, with you, worldwide to facilitate our dream of equality...let us be revolutionaries of love and use our very strong human powers to save lives and encourage unity around the world." 
Watch her performance and the amazing speech she delivers, in which she gives a shout out to the pro-gay mayor of Rome, Gianni Alemanno, AFTER THE JUMP.