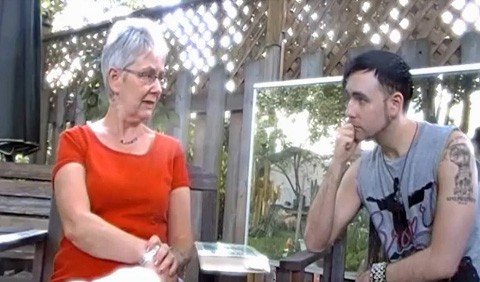 It would be wonderful if gay children didn't feel the need to hide the fact that they are being bullied, or feelings about their own sexuality, and it would be fantastic if parents knew how to identify those things from the beginning, but it often doesn't happen, and I expect many folks will identify with this clip.
It is, however, quite beautiful that this mother and son are able to have this conversation years later.
Watch, AFTER THE JUMP...