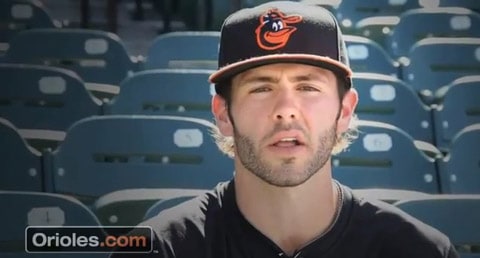 The Baltimore Orioles are the latest MLB franchise to speak out against anti-gay bullying in a new clip featuring Jake Arrieta, Jason Berken, Zach Britton, Kevin Gregg and Michael Gonzalez.
Said Orioles Director of Communications Greg Bader: "The Orioles are proud to support the It Gets Better Project and the Trevor Project. Bullying of any kind, for any reason, is unacceptable to our organization, and we are pleased to have our players speak out against this behavior in the hope it will provide encouragement to LGBT youth, and all children, who are facing hatred and prejudice."
Watch the video, AFTER THE JUMP...